This store requires javascript to be enabled for some features to work correctly.
Fashion Design Camp + Sewing Camps for Children and Teens
Explore Sewing and Design at Fashion Camp for Kids and Teens!
Looking for the best Fashion Camp in NYC? We've been running summer programs and camps for school holidays since 2010! Our sewing summer camp starts at age 6 through 12 and fashion design camps for teens from 13 years to 17 years. All sewing summer camps take place in our fashion school on the Upper East Side of NYC.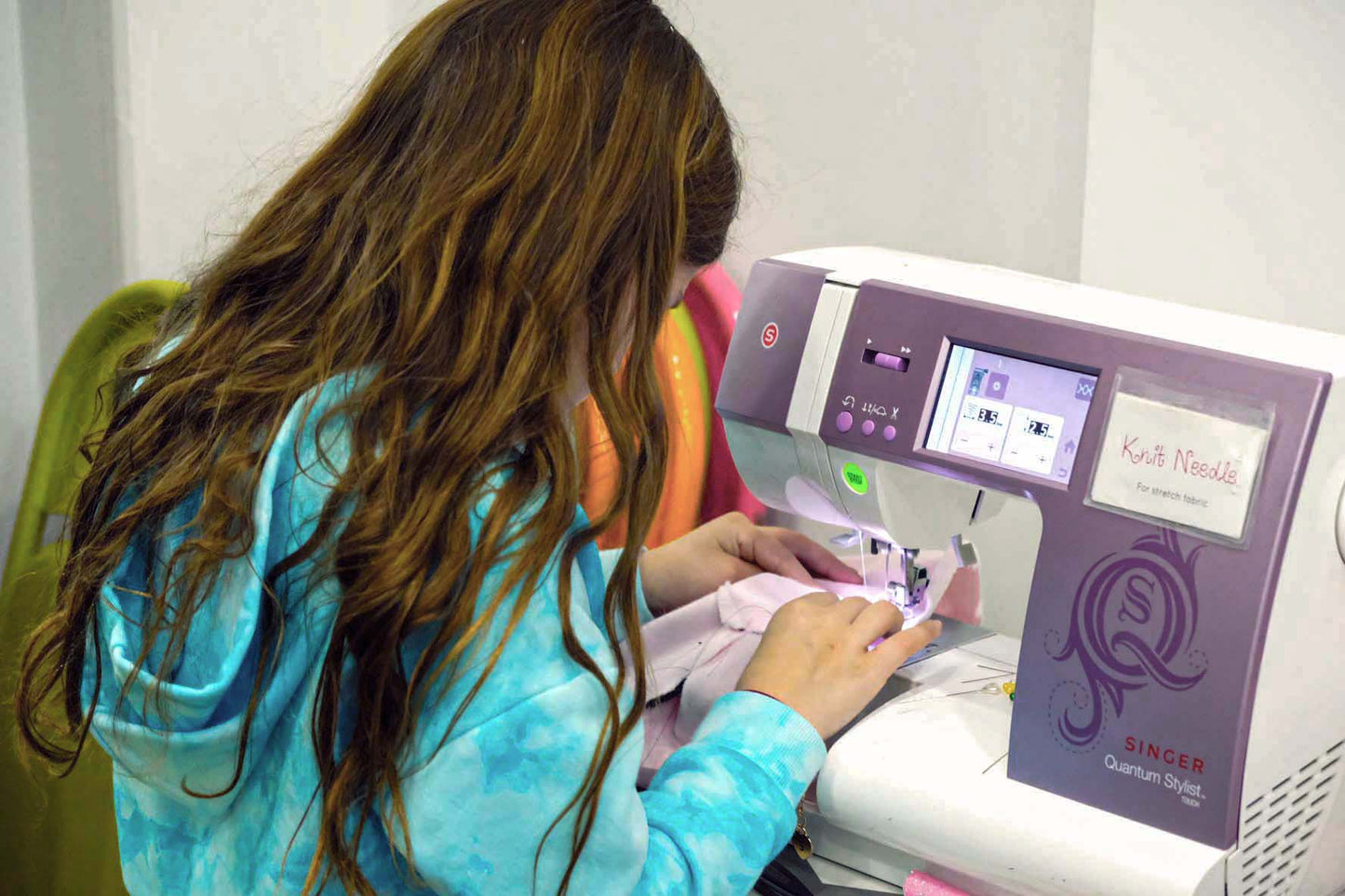 Our fashion camp programs teach campers how to sew, how to design fashion, and all about different facets of the fashion industry – a truly unique experience for any creative kid. We help camp students create real and wearable clothing for themselves that they can take home at the end of their camp visit. Each camp day is engaging and fun as we break into different classes with various fashion themes – sewing class is always on the daily agenda!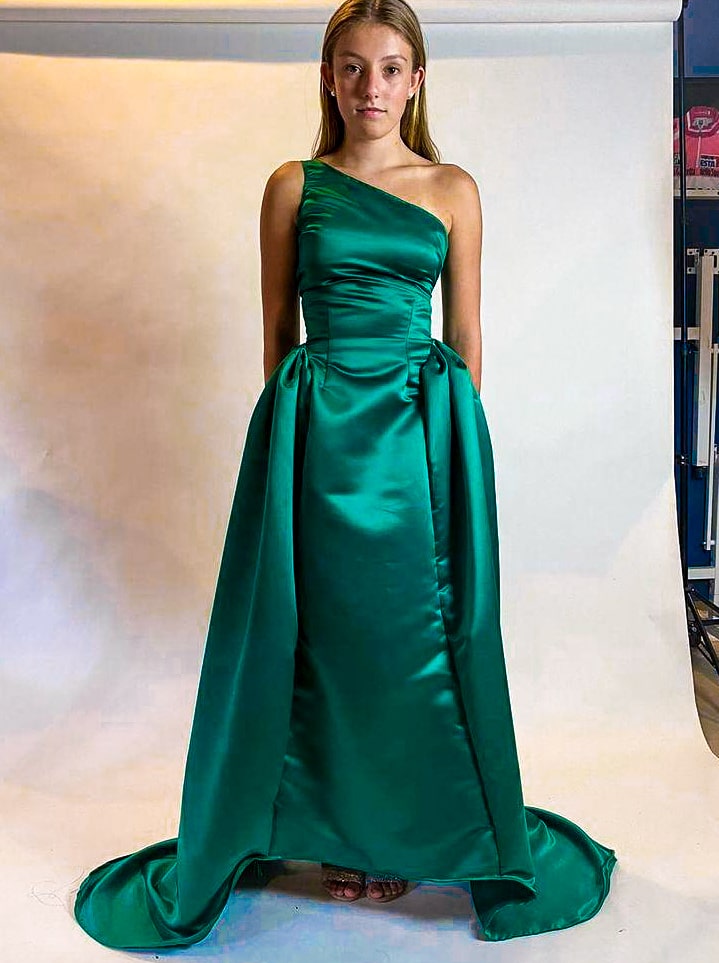 Teen fashion camp students even get to shop for fabric in the garment center of Manhattan!
Their camp week is loaded with sewing, pattern making, sketching, and fabulous guest speakers who work in the fashion industry. 
About Our Sewing & Fashion Camps in NYC
Camp Hours

Our fashion camps run in half days from 10-3 and full days from 9-5. Early drop off and late pick up may be available.
Camper Ages

Fashion camps are for kids ages 6-12 yrs and teens 13-17 yrs.
Supplies

All sewing supplies, fabric and field trip fees are included. Campers take home all projects created in fashion camp.
Sewing Machines

We work on easy to use Singer Stylist Sewing Machines complete with finger guards and speed control to ensure camper safety!
First Aid & CPR Trained Managment

Our managers complete First Aid and CPR training with the American Heart Association.
Registration Policies

We take our registration policies seriously, please read our camp policies prior to registration. If you need more info give us a call, we'd love to hear from you!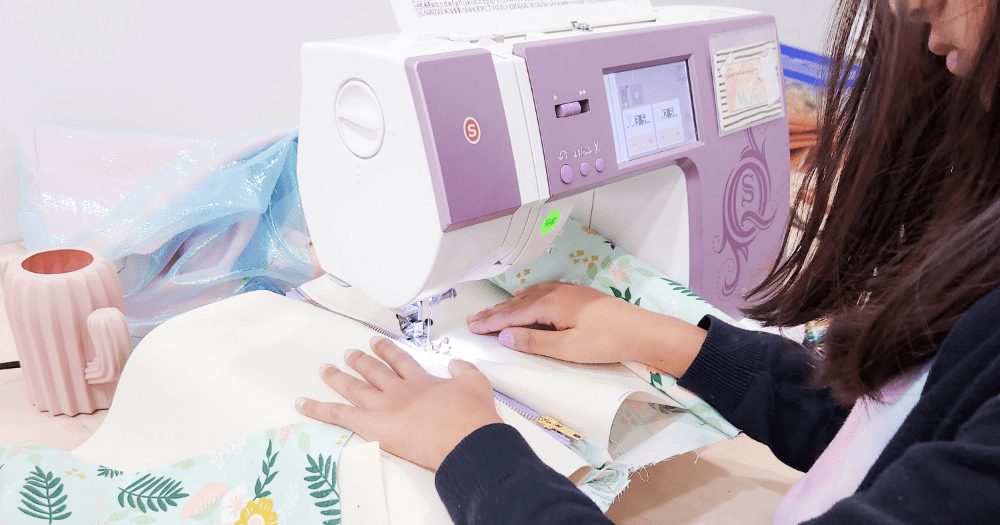 The creativity for kids and teens doesn't stop there.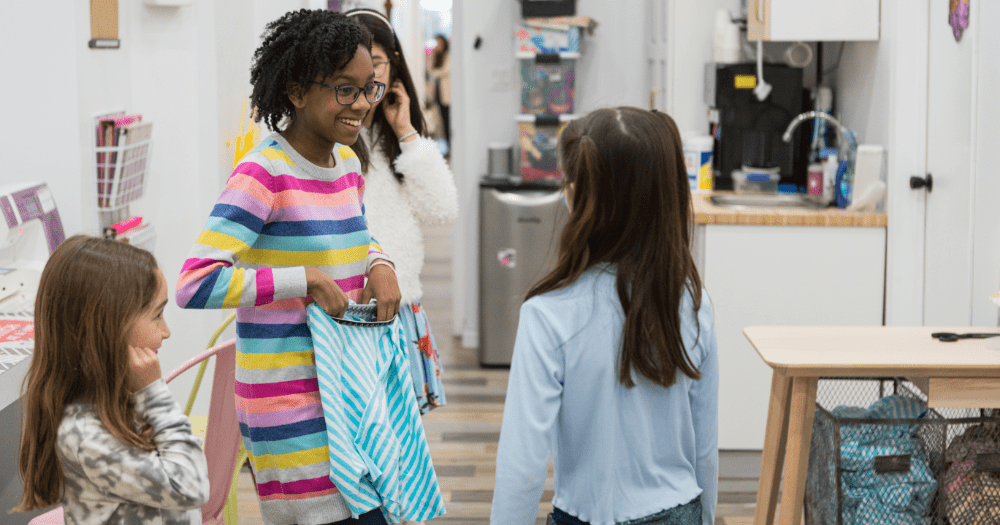 Most importantly we play fashion games & work on group design challenges . . .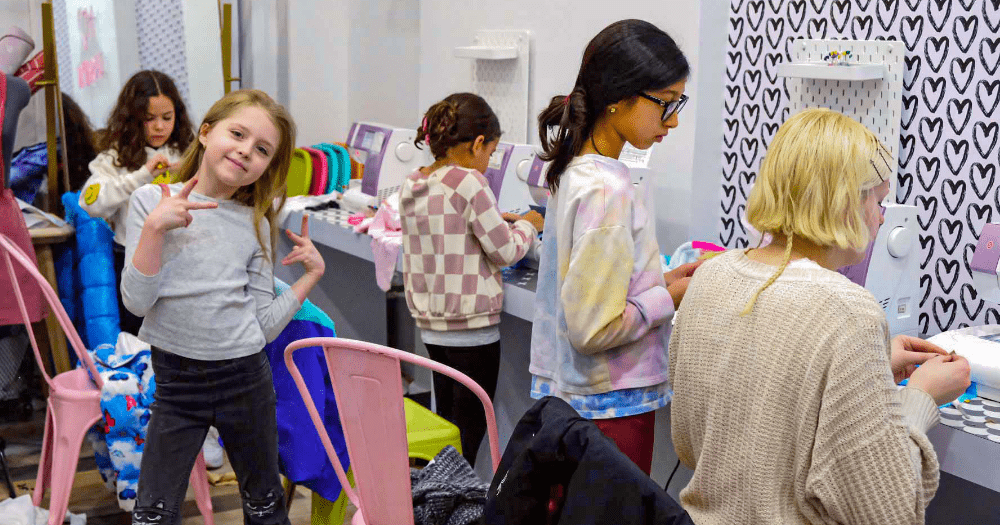 fostering imagination and friendship while having a ton of fabulous fun!
We offer fashion design and sewing camps during summer break and most public and private school holidays and school breaks such as winter recess camp, spring break camp, for public and private schools, Feb break camp, Columbus Day camp, Election Day camp, Good Friday camp, Passover holiday camp, Diwali Holiday Camp, Anniversary Day camp, Chancellor's Day and Clerical Day camp, Lunar New Year camp, Martin Luther King Jr. Day camp, Parent Teacher Conference Day camp, Rosh Hashanah holiday camp, Yom Kippur holiday camp, Thanksgiving break camp and Veteran's Day camps. If your school has alternate breaks contact us – we can create a camp just for your school!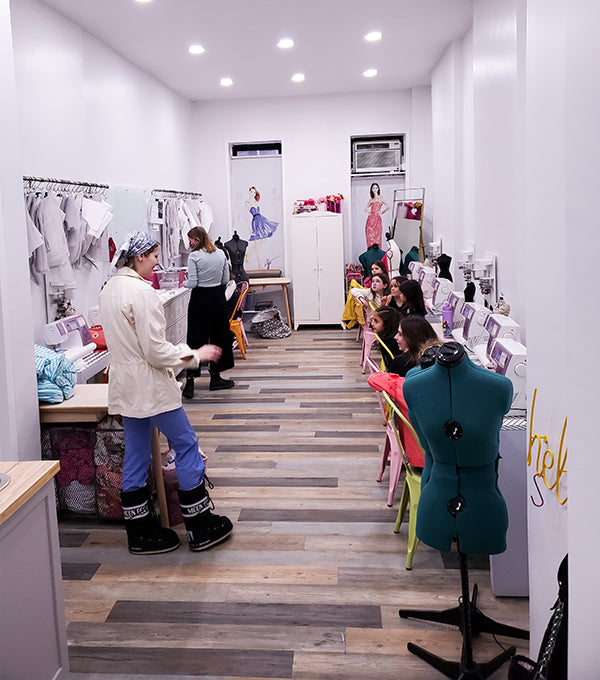 Our teachers combine real-world experience with specialized training and bring kindness and empathy along with energy and enthusiasm to the classroom. Teachers have degrees in art, fashion, and design and experience in the fashion industry, and all instructors pass The Fashion Class Teacher Training. Through our unique project-based curriculum your child can learn to sew and design real fashion!
"My daughter LOVED her day at camp, she was totally thrilled and what she did was amazing! I just wanted thank you because it seems the camp is truly awesome."

- Sylvie, daughter age 9

"I just wanted to thank you so much for this amazing camp week - she loved it so much! I was so impressed with all of the things she did and made - it was really wonderful!! Thanks so much!!"

Stephanie, daughter age 8

"We're just in our first week (of four) of summer Fashion Camp and we absolutely LOVE it. My daughter is learning so much and looks forward to camp every day. She is excited to tell me about her day each time I pick her up, and I am always so happy to hear about all that she has been learning there. Your staff is absolutely great! thank you, thank you from a very happy mom."

Catherine, daughter age 8