This store requires javascript to be enabled for some features to work correctly.
The Fashion Class opens the door to the world of fashion with entertaining, hands-on learning for children and teens ages 2-17 and adults of all ages!
We make sewing and fashion design easy and fun for everyone! Our courses combine practical skills with creativity, unlocking limitless self-expression in students of all ages. Discover the joy of making something with your own two hands, the energy of a creative community and the excitement of fashion design at The Fashion Class!
Welcome to The Fashion Class!
The Fashion Class is not your grandma's sewing class! Unlike sewing-only courses, The Fashion Class provides a big-picture introduction to fashion alongside lessons on how to make real clothing. Students learn sewing skills along with illustration, merchandising, fashion history, the business of fashion, entrepreneurship, and more.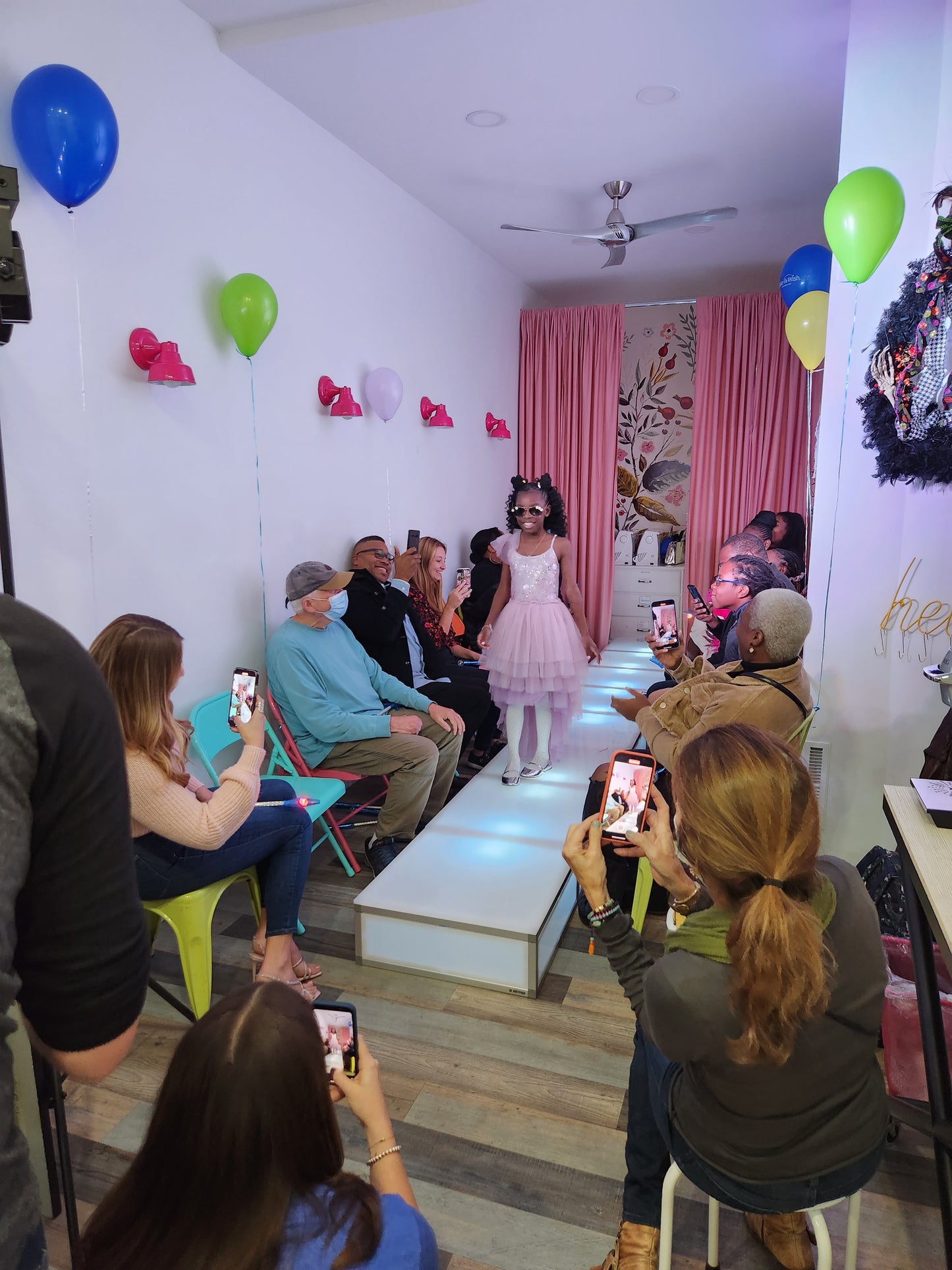 All children's classes end with a real fashion show!
Kids wear their own designs down a custom-made, raised runway, with parents, family and friends watching the show!
Through hands-on learning at The Fashion Class, anyone can experience the thrill of making something on their own. Classes, Camps, Workshops, Birthday Parties, and Group & Private Lessons are available for kids ages 2-17 and adults of all ages, at any skill level.
Projects change each season, so kids of all ages can return again and again to continue building their sewing skills.
Whether you've always wanted to make custom-made clothing that fits perfectly, have a kid who's crazy for sketching imaginative outfits, or just love the idea of using your hands to create something of your own, our approach makes it easy!
Founded in the garment district of NYC, The Fashion Class provides an education in fashion in the heart of the fashion world. From creating our own clothing, field trips to the costume department of Broadway shows like Wicked, shopping trips at Mood fabrics (featured on Project Runway) and visits to world-class museums, The Fashion Class provides an unforgettable fashion education!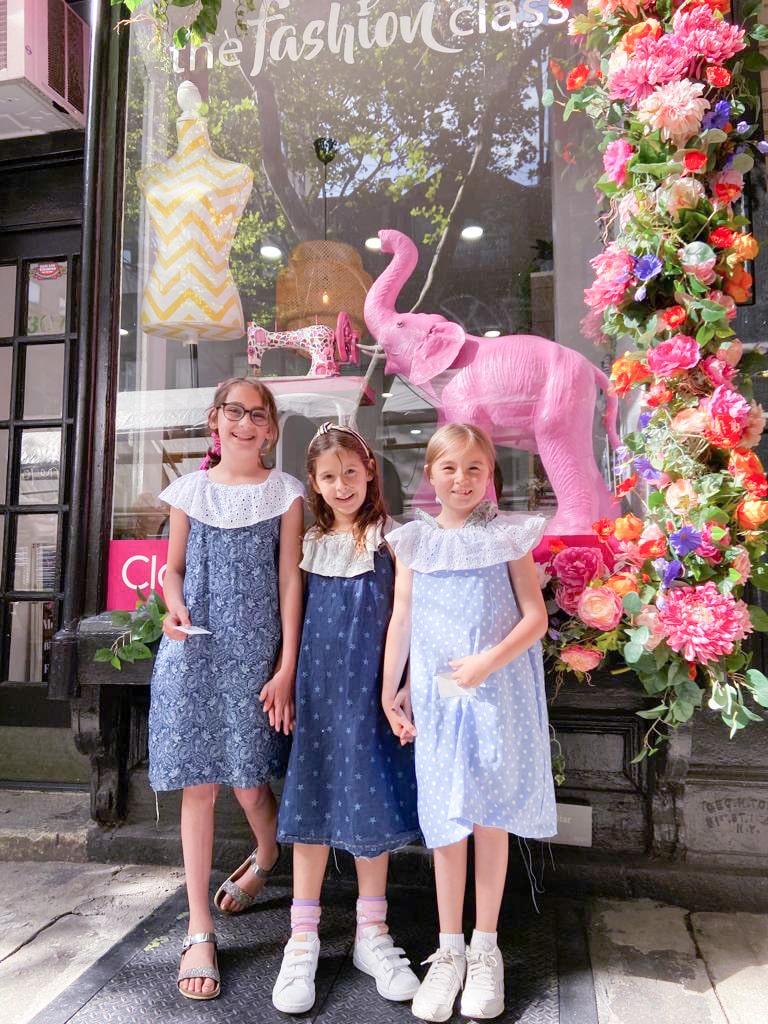 Kids & The Fashion Class: A Perfect Fit!
The Fashion Class's specialized curriculum—developed in partnership with pattern makers, illustrators, and educators over ten years—is designed around what works best for kids, including:
Limited Class Size "Boutique" limited class sizes of 12 students and a teacher ratio of 1:6 ensure every child gets the attention they deserve.
Exceptional Teachers Our teachers combine real-world experience with specialized training and bring kindness and empathy along with energy and enthusiasm to the classroom. Teachers have degrees in art, fashion and design and experience in the fashion industry, and all instructors pass The Fashion Class Teacher Training.
Safety First. All management staff are certified and trained in CPR and first-aid. Covered blades on fabric scissors along with finger guards and speed control on all sewing machines ensure little hands are always safe!
The Fashion Class makes it easy to get started. With open enrollment, kids from the ages of 2 to 17 and adults can join anytime.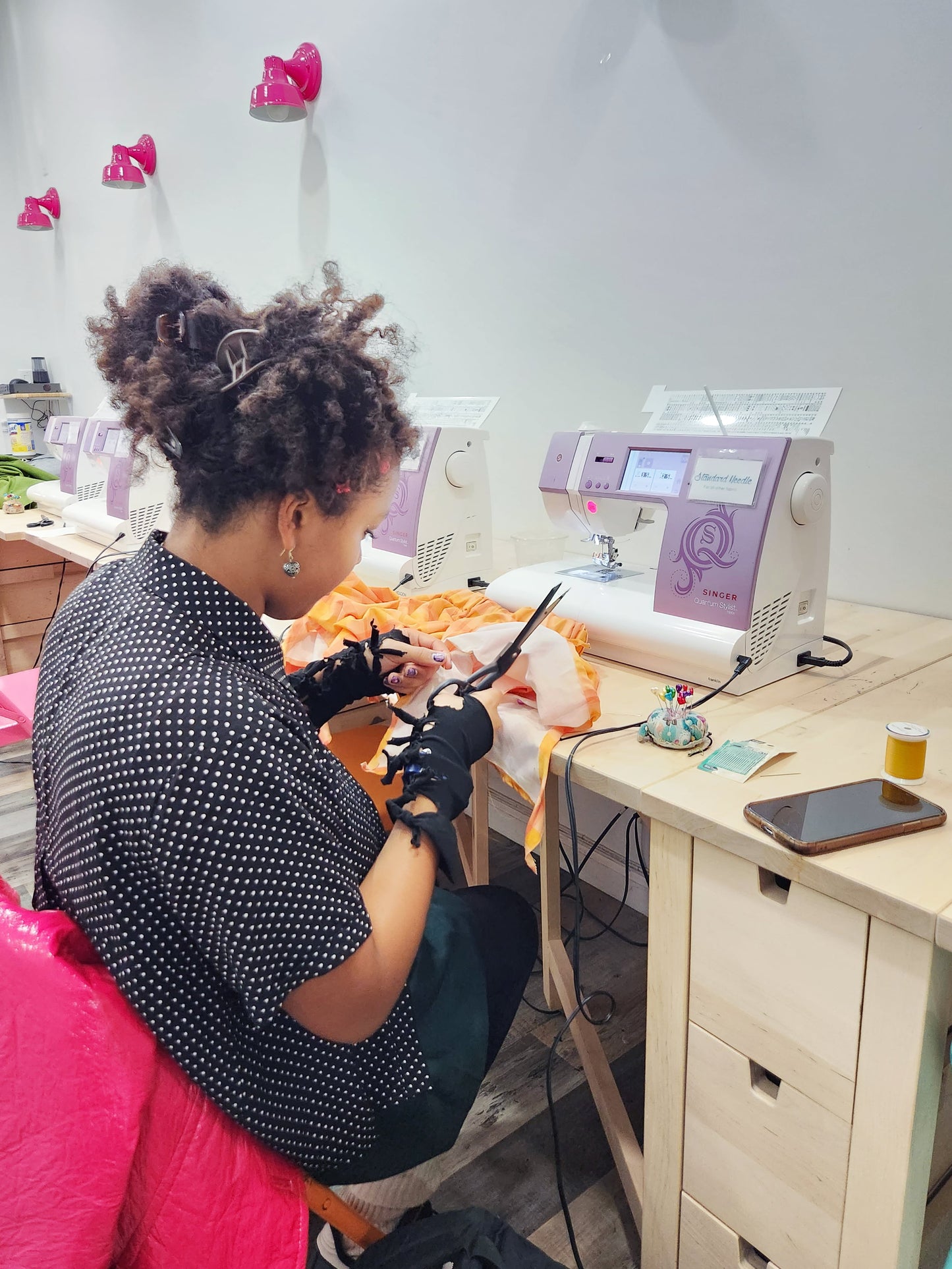 The Fashion Class makes learning easy!
All supplies are included in the class fee! Students take home and keep everything they've made in class.
In Beginner and Intermediate Adult Classes, wearable projects are completed by the end of class. Adults at any skill level can enroll in one-on-one courses, too.

The Fashion Class is a Singer Sewing Machine sponsored studio. Students at The Fashion Class work on Singer Quantum Stylist Computerized Sewing Machines. These sewing machines are easy to use, equipped with finger guards and feature advanced technology like lightening-fast embroidery!
Kids Love Fashion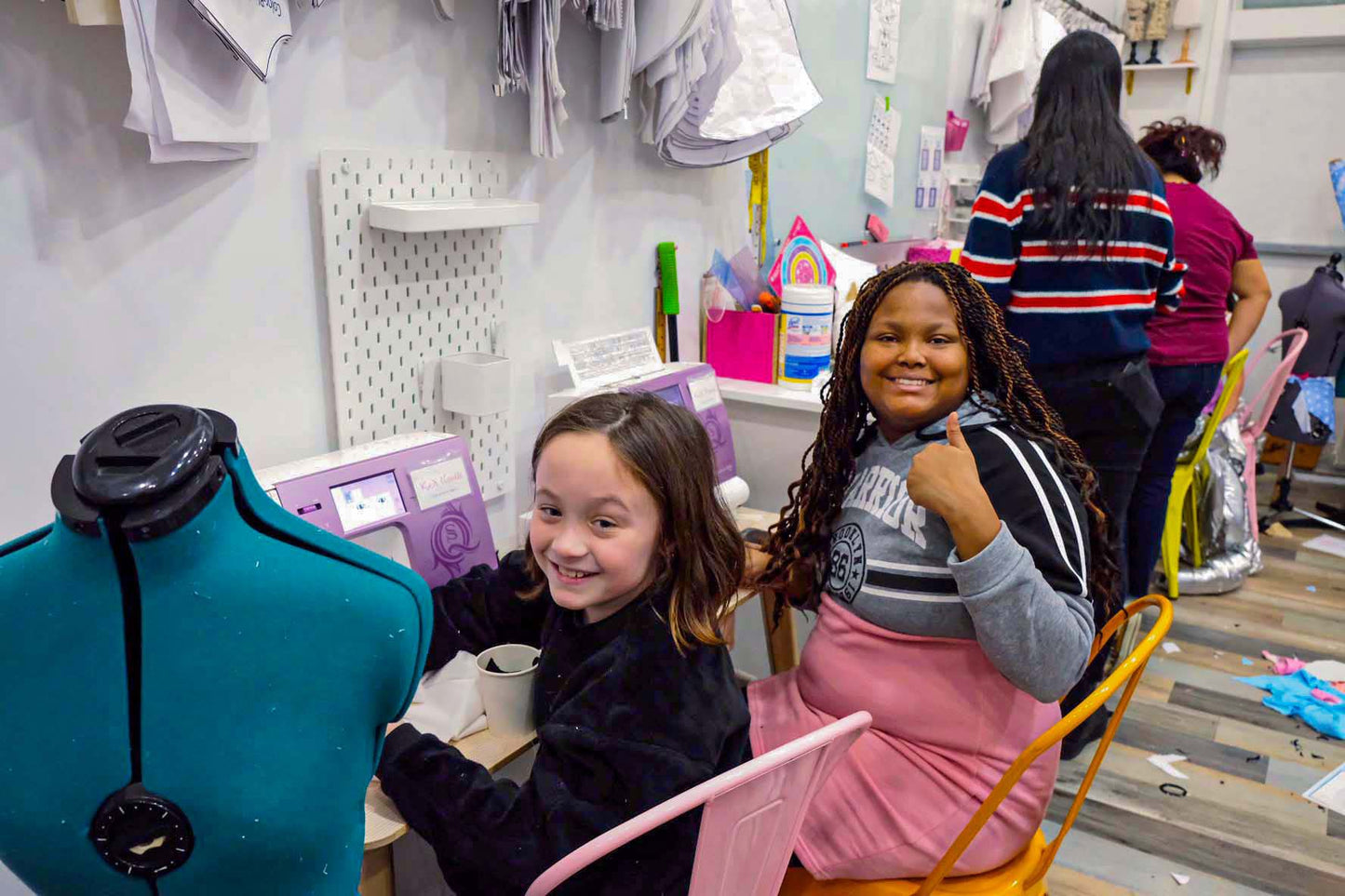 For kids . . .

The Fashion Class is an unforgettable learning experience. In the studio, they build confidence, have fun and explore skills they might not have the opportunity to use at school.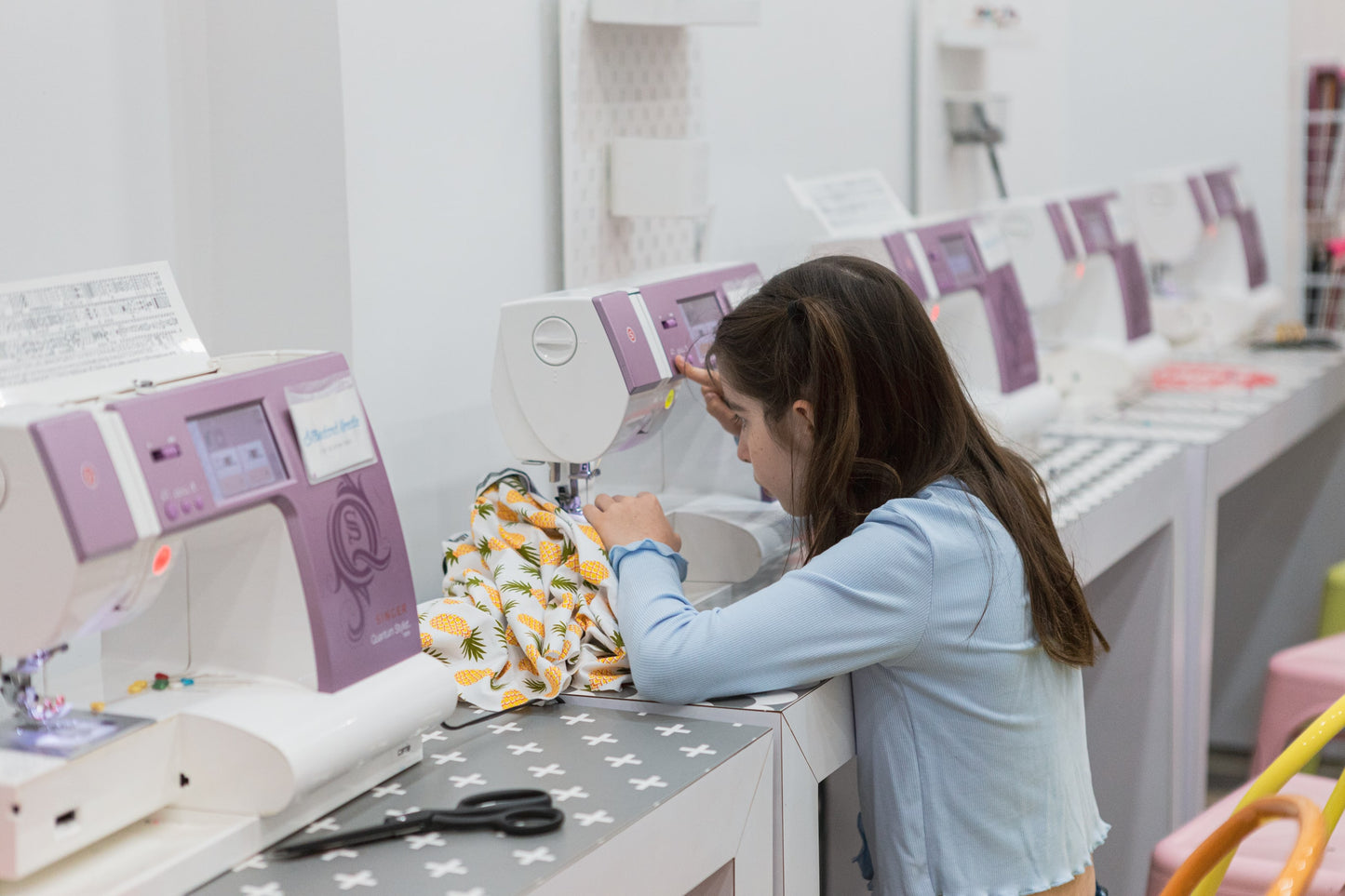 Kids learn by doing

With children as young as 6 easily mastering the sewing machine to create dresses, scrunchies, purses and more!
Kids tap into their creativity

By choosing fabric, customizing decorations, and adding their own special touch to each project.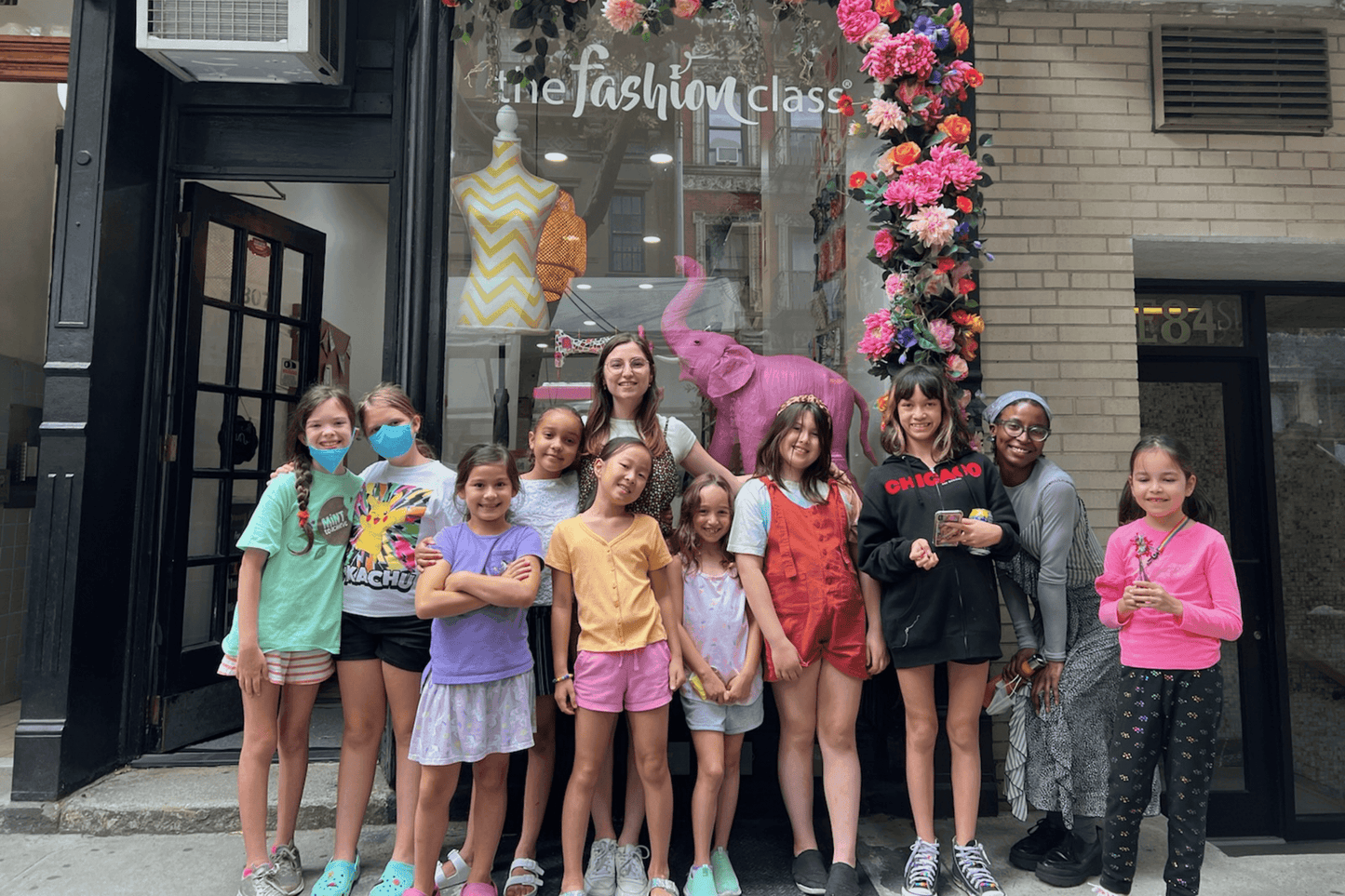 Kids make friends

Flourishing in a creative community where they learn alongside other kids who share their interest in fashion and sewing.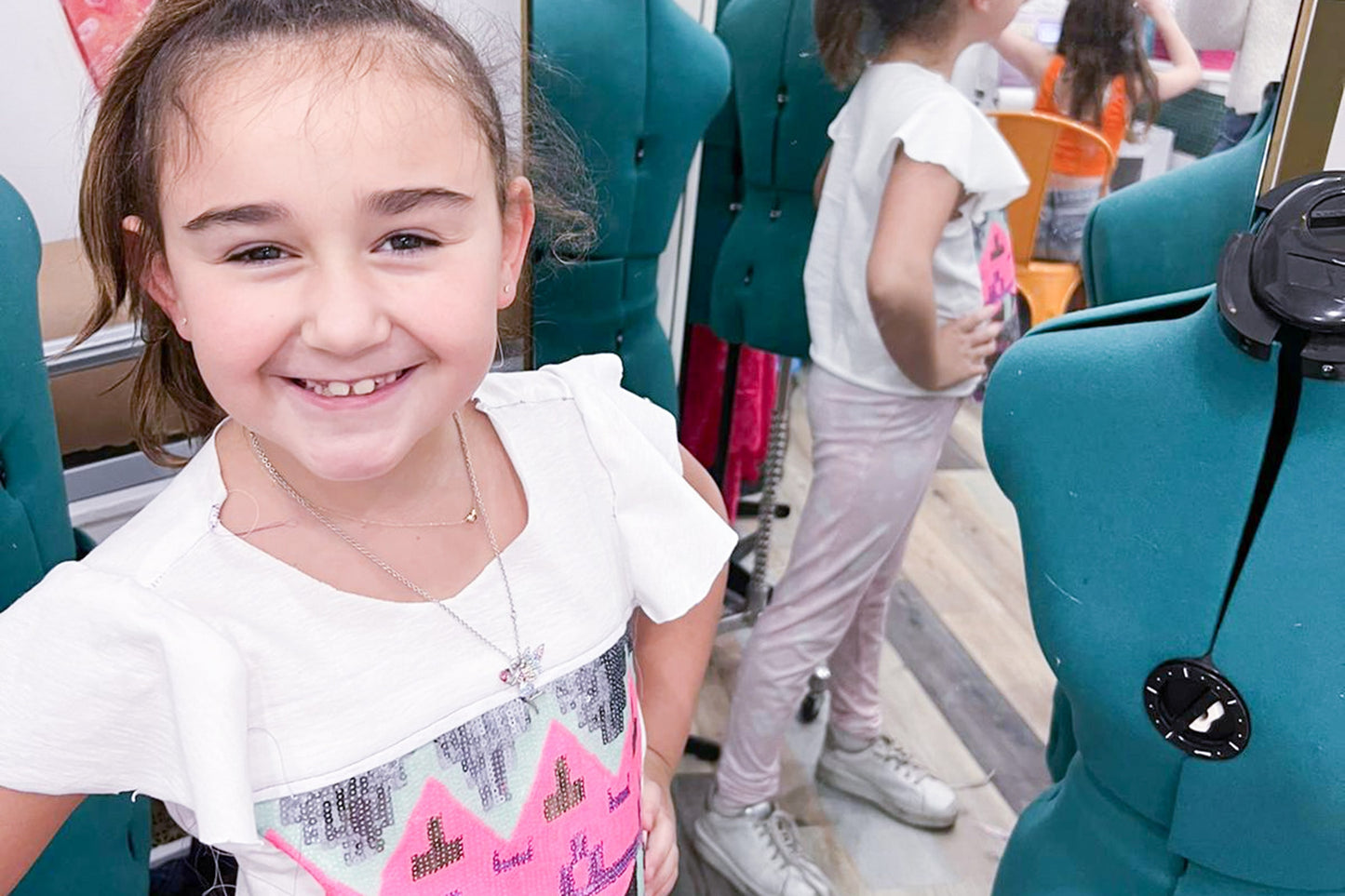 Kids build confidence

By experiencing the pride that comes from learning a new skill and seeing their progress over time as they create something on their own.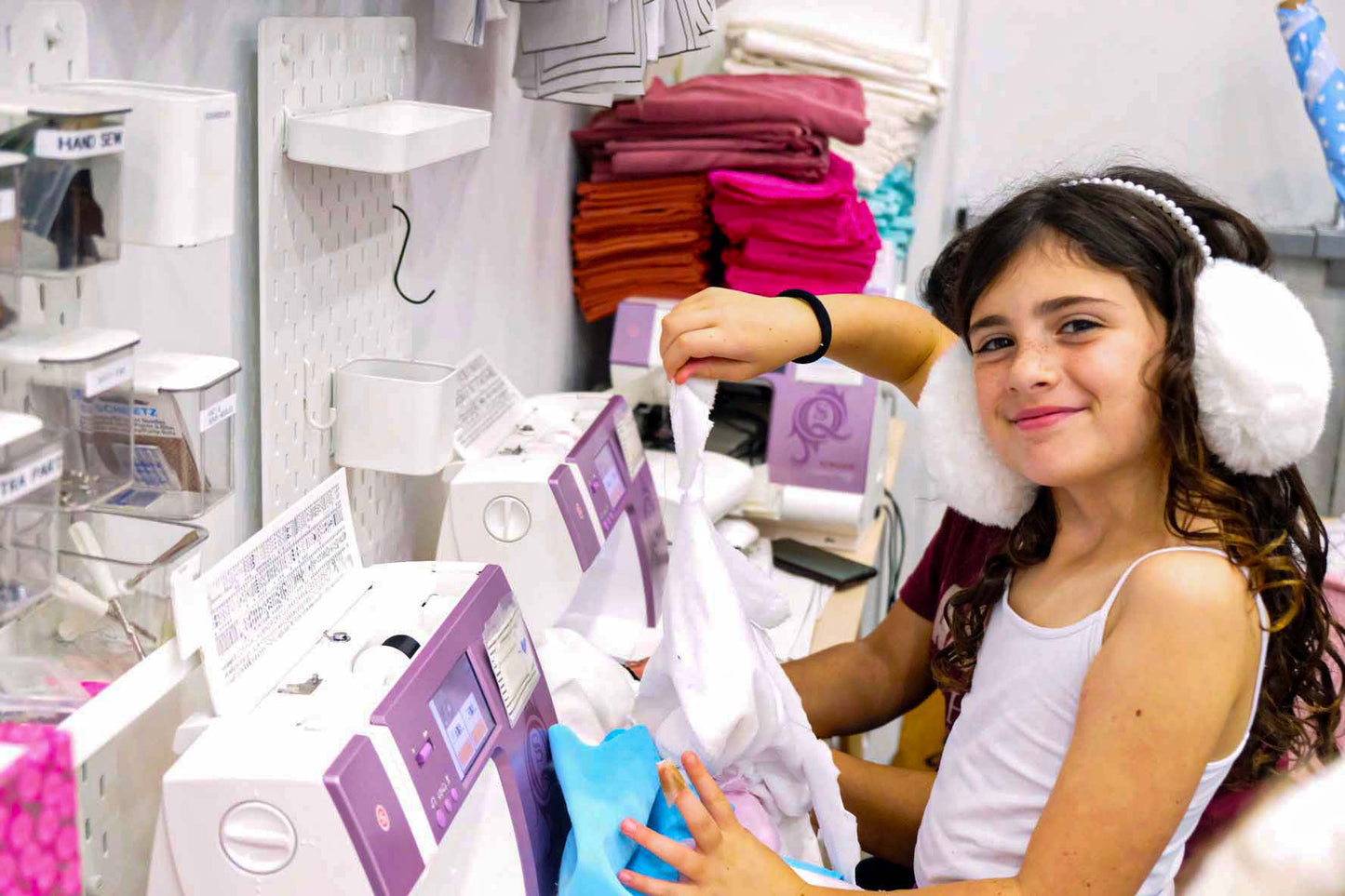 Kids develop new skills

Using math when measuring fabric for a pattern, improving drawing skills during fashion illustration, and refining fine motor skills while pinning, cutting and using a sewing machine.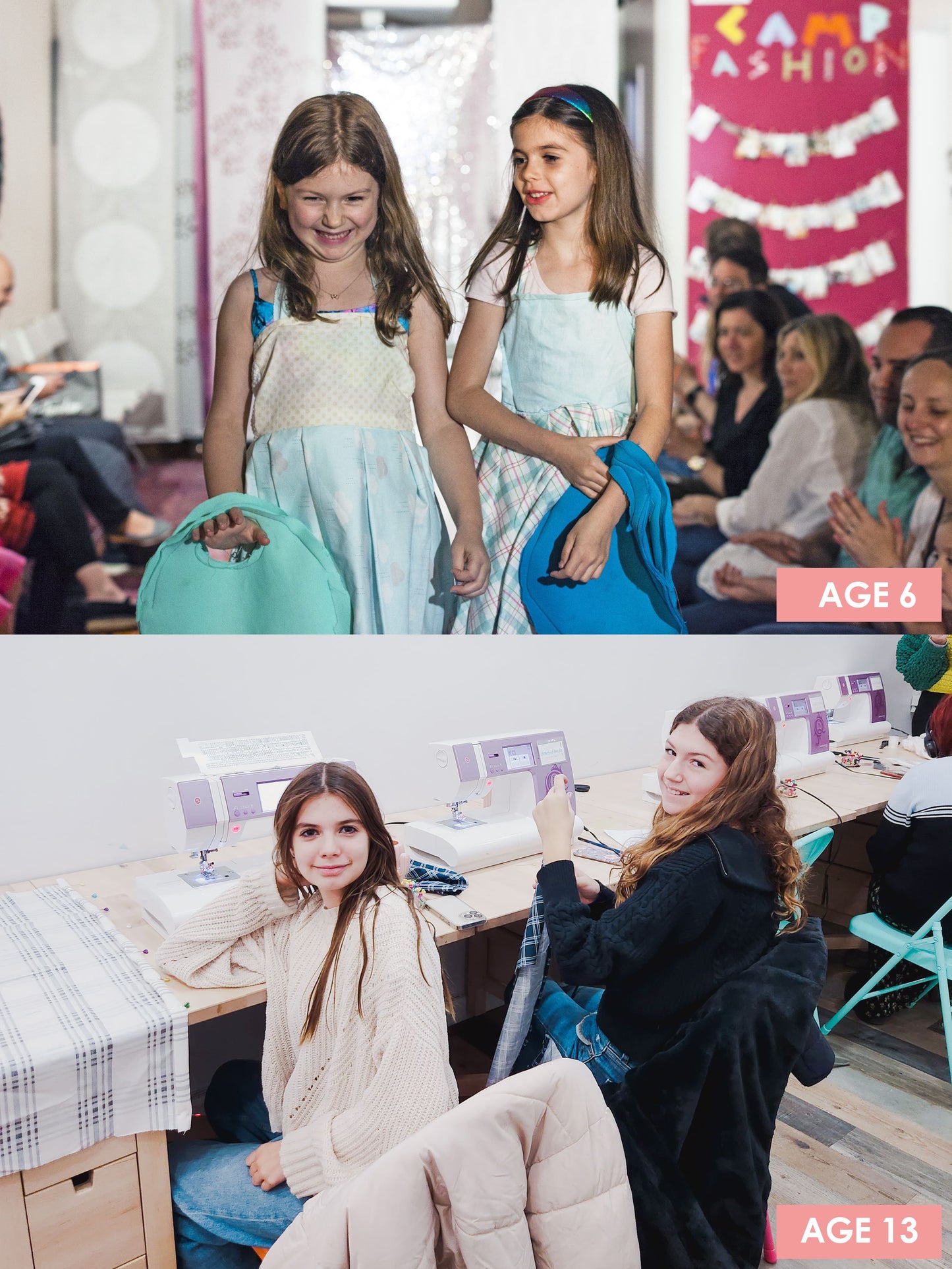 Many students come back year after year to continue learning, making new clothes as they grow from child to teen!
Former students of The Fashion Class have gone on to the HS of Art & Design, Fashion Industries High School, The Fashion Institute of Technology (FIT) and Parsons School of Design!
The Fashion Class has been featured in Time Out NY Kids, New York Magazine, Pix 11 news and NY1, where we were named a "NYC Parent's Pick!