This store requires javascript to be enabled for some features to work correctly.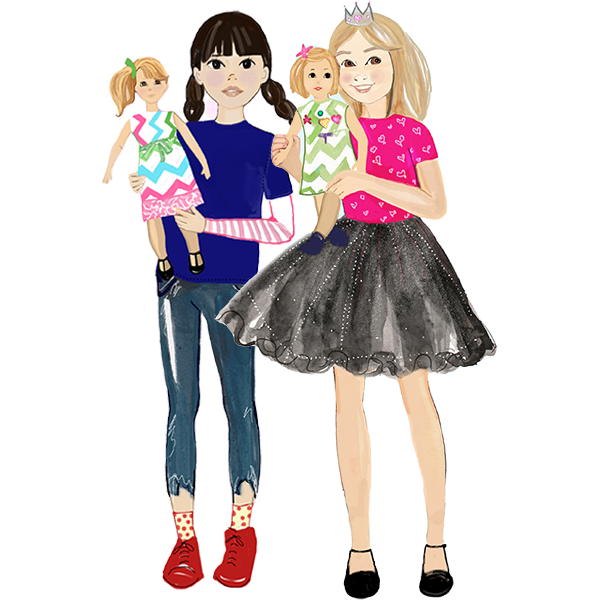 Fashion Design Play Dates
Our kid's play dates are just the thing for your child and friends to socialize and have fun while learning something new. They're also great for a smaller birthday parties and group activities without all of the extra party stuff. Our playdates for children and tweens are the perfect group activity for kids who love to create!
Book now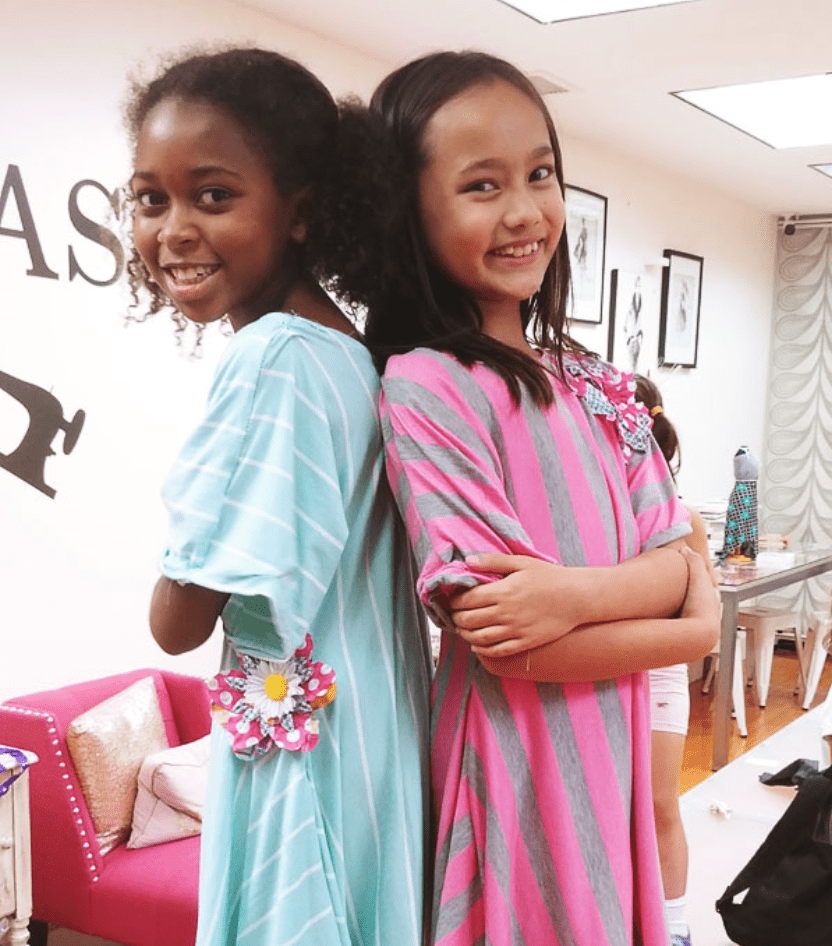 What's a fashion play date?
A fashion play date is drop off for ages 6 and up with two or more participating children who want a fun and fab place to hang-out while creating fashion designs, room decor or sewing clothing! Reservations are required so that we have enough supplies and sewing machines available for the ultimate hang-out experience.
Sewing and Fashion Design Play Dates
With discounted group rates, a variety of creative projects and fun, professional staff your child and friends will have an amazing child's play-date or tween hang out! All supplies are included. Booking in advance is required.
Sew a Tote Bag

Fun and functional, our classic cotton tote bags are perfect for carrying it all!

Ages: 6+
Group Size: 2-12
Time: 2 hours
Price: 80 per person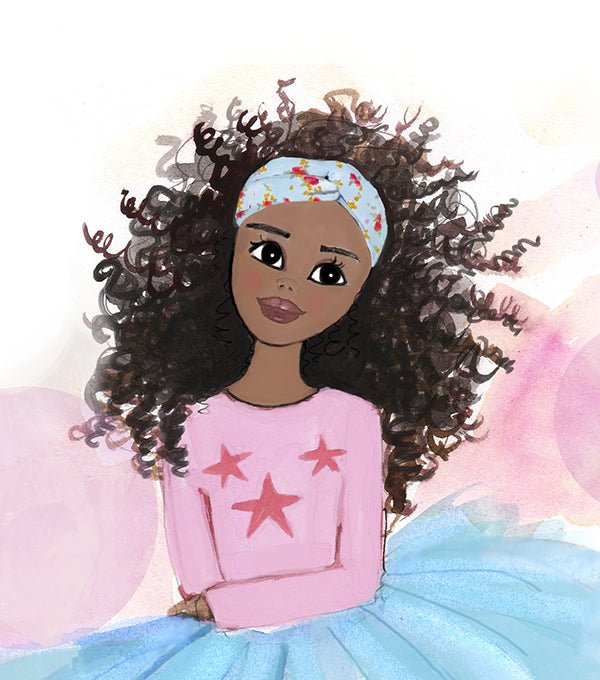 Sew a Twist Head band

This oh-so-stylish turban styled headband will have everyone asking "where'd you get that?"

Ages: 6+
Group Size: 2-12
Time: 2 hours
Price: 80 per person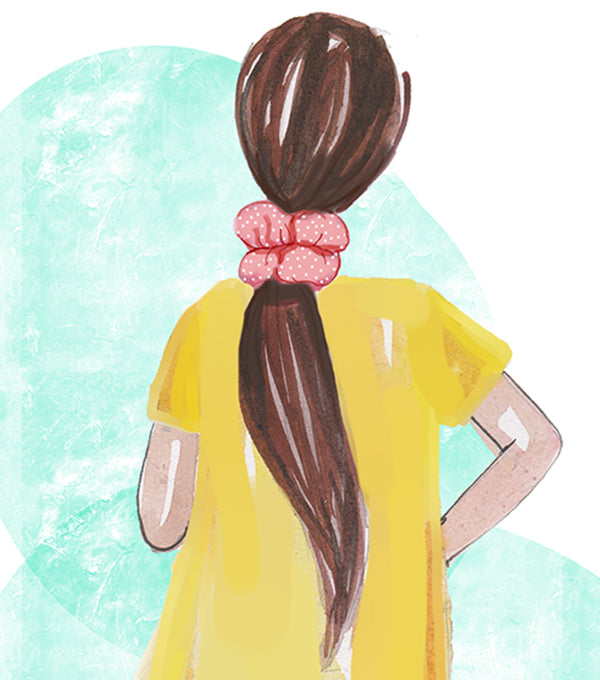 Sew Scrunchies

Join us and learn to sew these adorable and functional little fashion statements.

Ages: 6+
Group Size: 2-12
Time: 2 hours
Price: 80 per person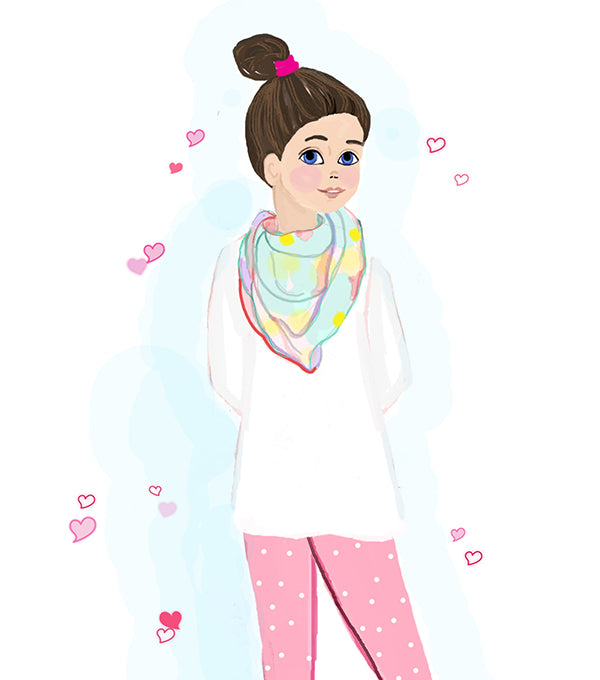 Sew an Infinity Scarf

Pretty and lightweight, our infinity scarf is perfect for fall or spring. Pair it with dresses, or tops to add a color pop to your outfit!

Ages: 6+
Group Size: 2-12
Time: 2 hours
Price: 80 per person
Sew a Drawstring Backpack

This oh-so-functional backpack is not only colorful and easy to make, your child can proudly wear it and say; "I made this!"

Ages: 6+
Group Size: 2-12
Time: 2 hours
Price: 80 per person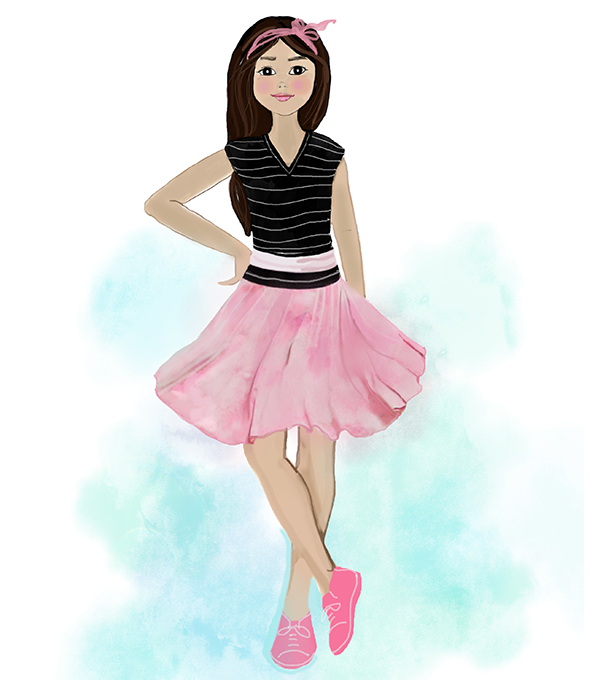 Sew a Circle Skirt

Comfy, wearable and totally on trend - our easy to sew circle skirt takes best friend fashion to a whole new stylish level.

Ages: 6+
Group Size: 2-12
Time: 2 hours
Price: 80 per person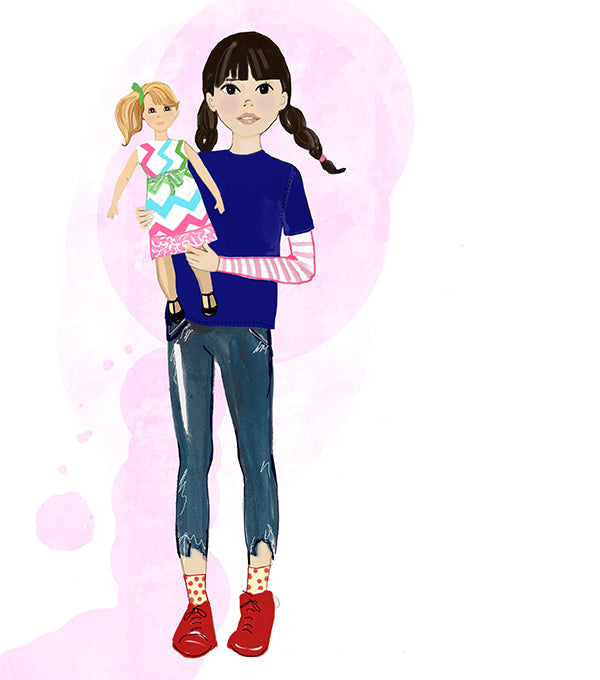 Sew an American Girl Doll Dress

This fabulous doll dress is the perfect addition to any American Girl Doll wardrobe! Dolls are always welcome to attend playdates but they may not use the sewing machine 😊

Ages: 6+
Group Size: 2-12
Time: 2 hours
Price: 80 per person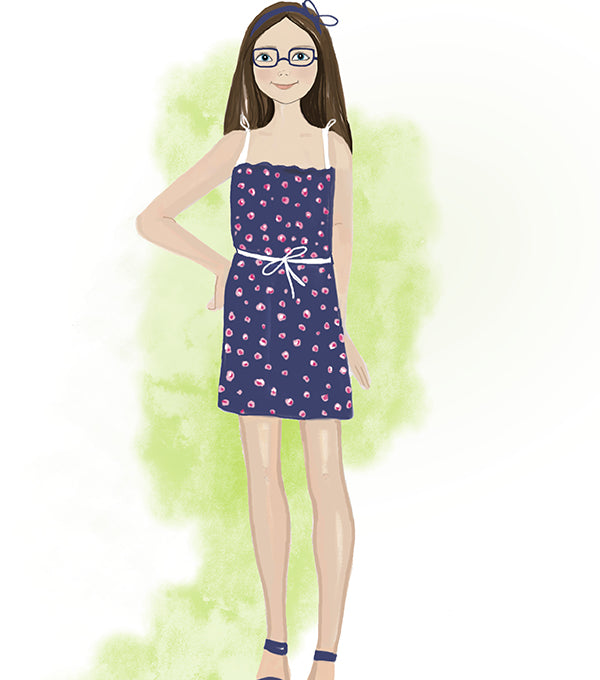 Sew a Sun Dress

Our delightful sun dress is easy to make and fun to wear. With a sophisticated, boxy silhouette, play date guests will choose from a variety of stylish cotton prints.

Ages: 6+
Group Size: 2-12
Time: 2 hours
Price: 80 per person
Sew a Mini Skirt

Design your mini skirt to represent you! Playdate guests choose from a variety of comfy cotton fabric to create their unique and wearable skirt.

Ages: 6+
Group Size: 2-12
Time: 2 hours
Price: 80 per person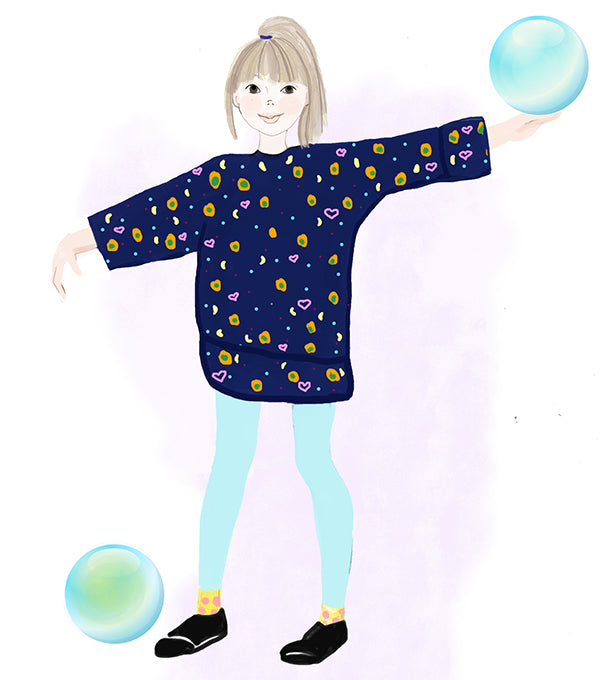 Sew a Dolman Top

This easy top is a favorite of our fashion obsessed students! Our cozy dolman top features short sleeves, so your child can wear it throughout the seasons.

Ages: 8+
Group Size: 2-12
Time: 2 hours
Price: 80 per person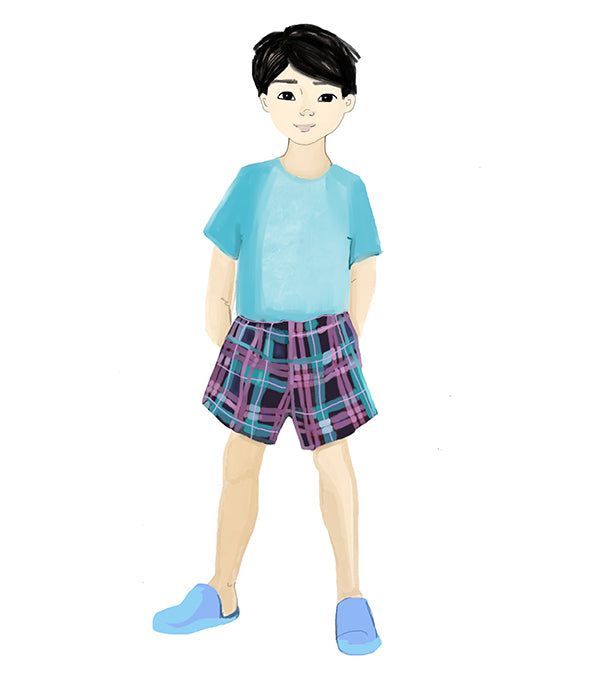 Sew a Pair of Shorts

Comfy and cozy, our shorts can be used for PJ's or day-to-day wear. Playdate guests will have a variety of fabric prints to choose from. Perfect for sleepaway camp groups!

Ages: 8+
Group Size: 2-12
Time: 2 hours
Price: 80 per person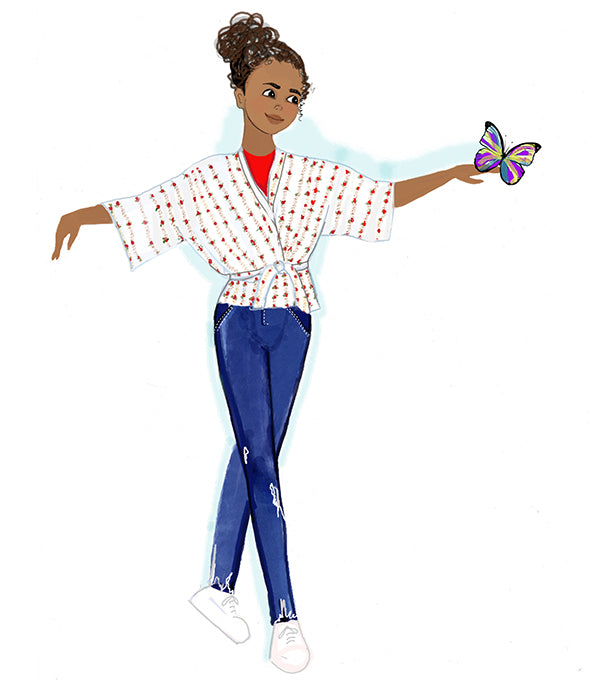 Sew a Kimono Top

Colorful and fun, this wrap around kimono top adds style to any old outfit. Playdate guests will choose from a variety of stylish cotton prints.

Ages: 8+
Group Size: 2-12
Time: 2 hours
Price: 80 per person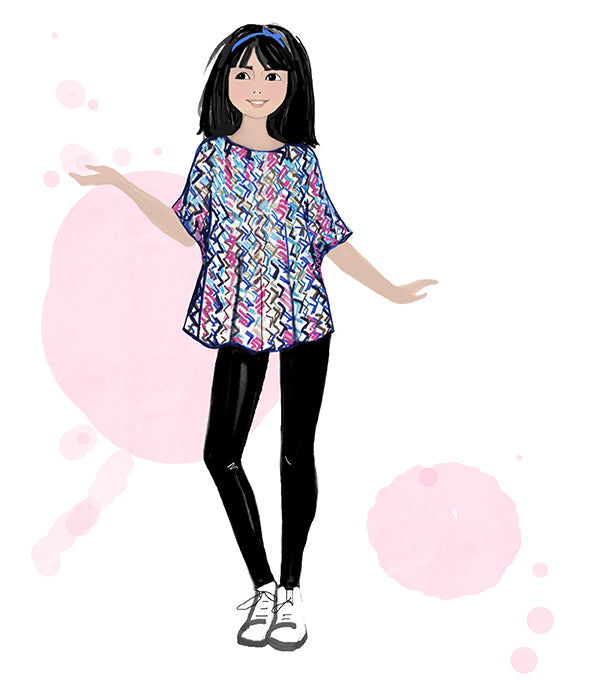 Sew a Butterfly Top

Fun and flowy this easy to sew top is super comfy and chic!

Ages: 8+
Group Size: 2-12
Time: 2 hours
Price: 80 per person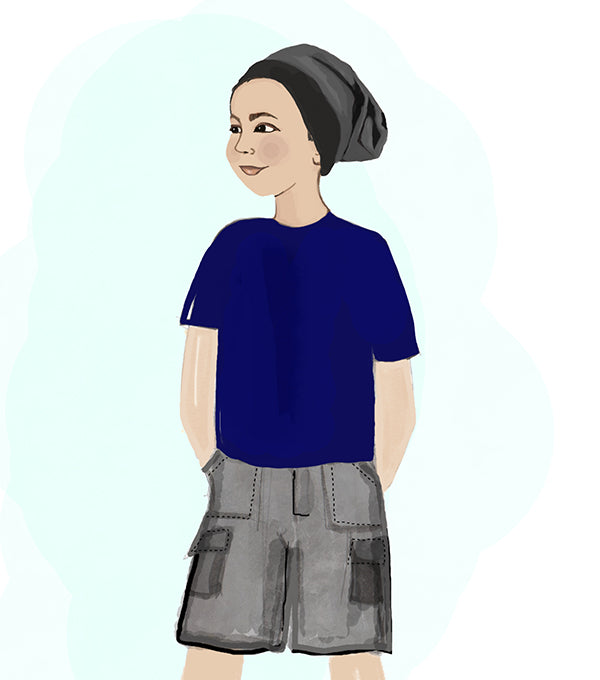 Sew a Beanie Hat

Not just for wintertime, our lightweight knit beanie hats are a fashion statement in fall and spring too!

Ages: 8+
Group Size: 2-12
Time: 2 hours
Price: 80 per person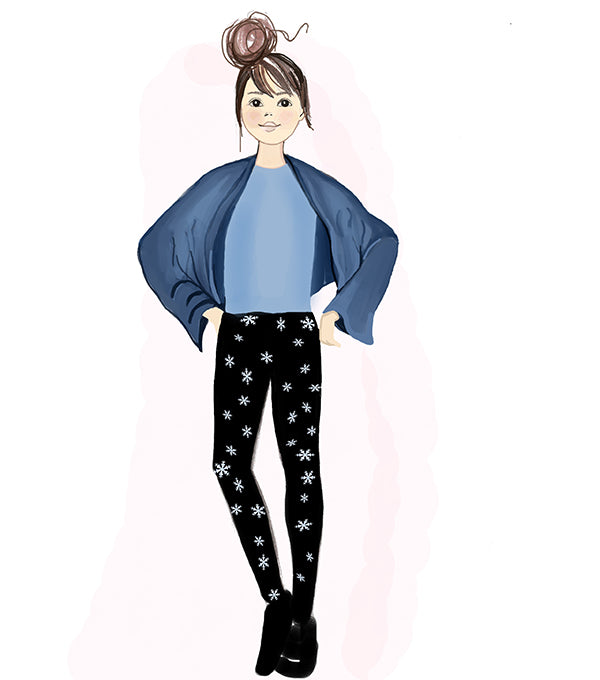 Sew a Shrug

A shrug is a cropped, cozy, long sleeved sweater perfect for pairing over dresses or tanks in cold weather.

Ages: 8+
Group Size: 2-12
Time: 2 hours
Price: 80 per person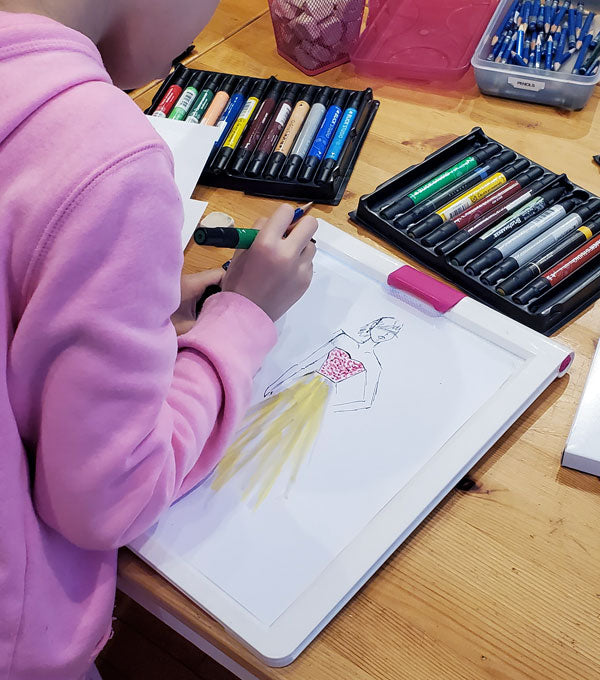 Design Fashion with Markers

Your child and friends will create a one-of-a-kind fashion design and learn special fashion marker shading techniques to create their masterpiece.

Ages: 7+
Group Size: 2-12
Time: 1.5 hours
Price: 60 per person
Design Fashion with Fabric

After sketching the fashion figure and a design of their choosing your child's playdate group will complete their creation (and make it 3D) using fabric, glitter, and sequins!

Ages: 7+
Group Size: 2-12
Time: 1.5 hours
Price: 60 per person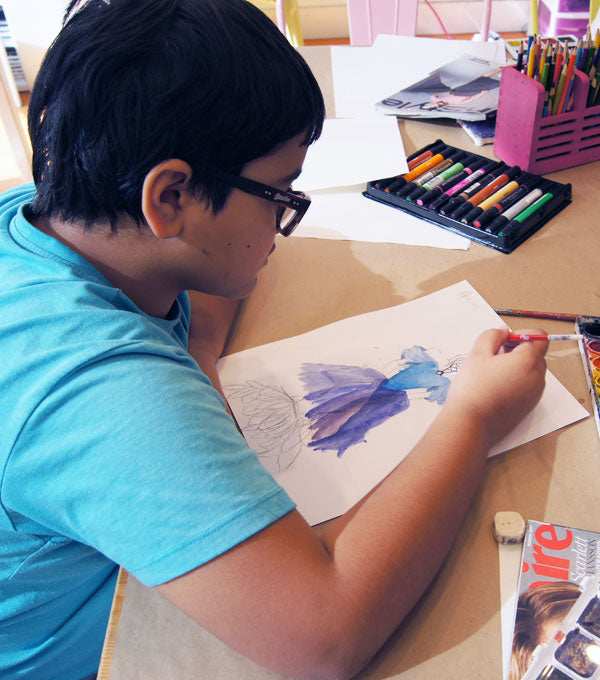 Design Fashion with Watercolor

Your play date group will learn different watercolor painting techniques used by fashion designers before painting their own fabulous fashion design.

Ages: 7+
Group Size: 2-12
Time: 1.5 hours
Price: 60 per person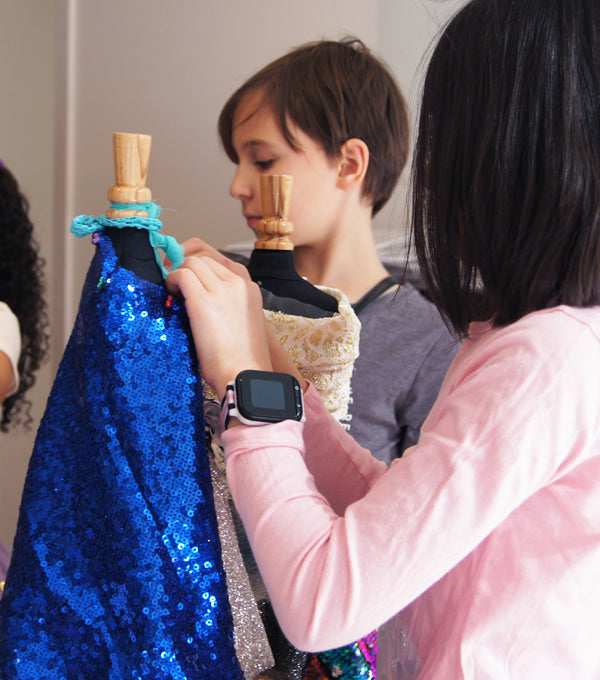 Fashion History Challenge

A fun way to learn the basics of fashion history, your child's group will see real clothing from the 1920's on before draping their own design on a mini dress form. (Please note designs cannot be taken home)

Ages: 7+
Group Size: 2-12
Time: 1.5 hours
Price: 50 per person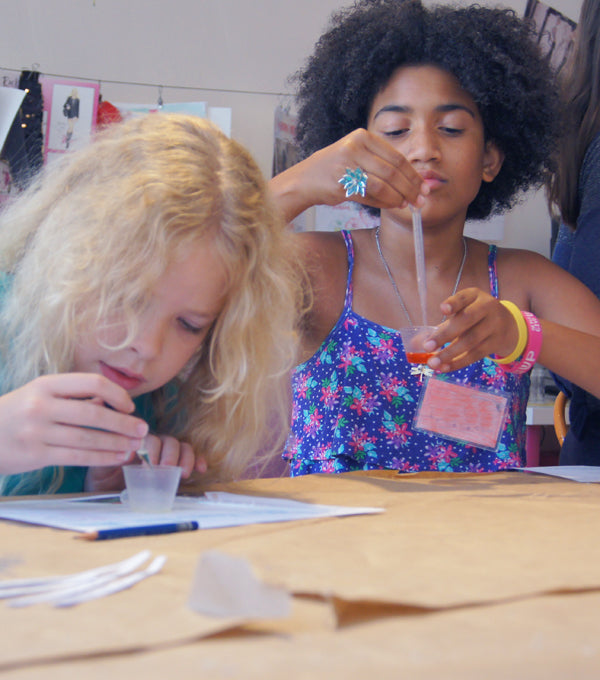 Fabric Science Lab

Join our fabric science lab to learn about different fabrics and create your own using natural dyes. Your child and friends will have a blast with various hands-on fabric experiments!

Ages: 7+
Group Size: 2-12
Time: 1.5 hours
Price: 50 per person
"Just wanted to thank you for providing a great class for our daughter - she loved every minute of it and I am still astonished by what the kids were able to make. In a city full of classes for kids, you're doing an outstanding job. Classes are amazing. Thank YOU!"

- David, daughter age 9