This store requires javascript to be enabled for some features to work correctly.
Our History and Founder
NYC's Favorite Sewing Class for Kids, Since 2010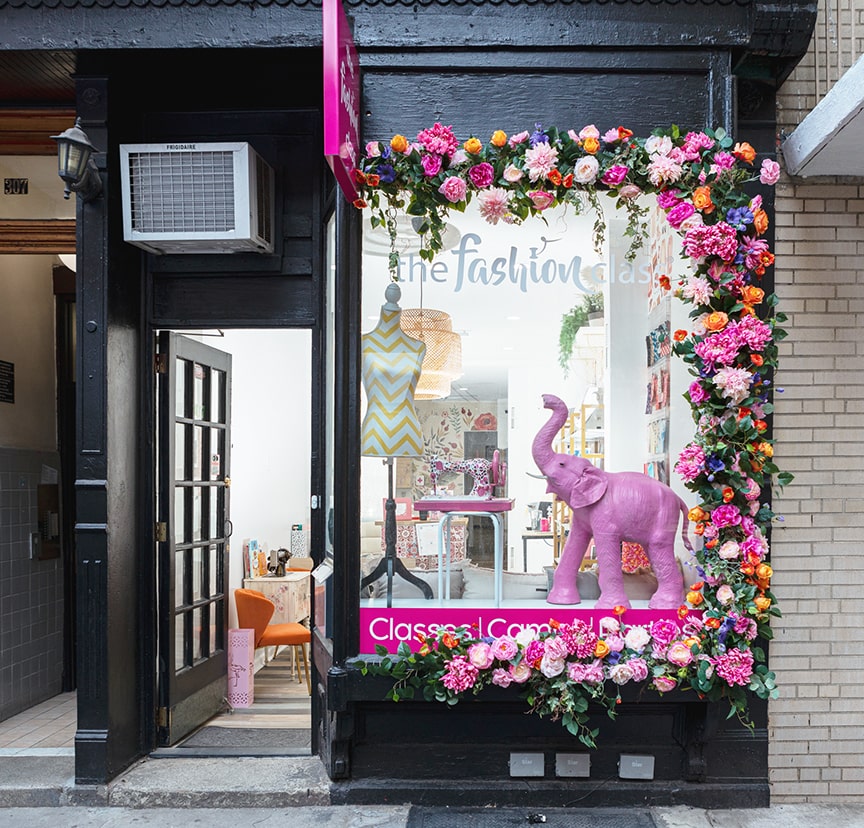 Our History
In 2009, Parson's graduate and fashion designer Kerri Quigley taught her first children's sewing class in New York City—and was instantly hooked!
Seeing how proud kids were after creating something of their very own was endlessly inspiring. Soon, Kerri was creating classes for kids with a focus on fun, playful learning—classes she knew her twelve year-old self would have loved.
After word got out about how much fun kids were having in Kerri's fashion-focused sewing classes and more children wanted to join, The Fashion Class was born in June of 2010.
Today, The Fashion Class is located on The Upper East side of NYC.
Every aspect of The Fashion Class curriculum is rooted in Kerri's commitment to creating the best possible learning experience for children. All teachers at The Fashion Class share Kerri's love of teaching as well as a passion for fashion and design, along with a wealth of fashion design industry experience.
With summer camps, workshops, classes, school programs and more, The Fashion Class is bringing Kerri's vision for a fun, fabulous fashion education to students of all ages throughout New York City and beyond!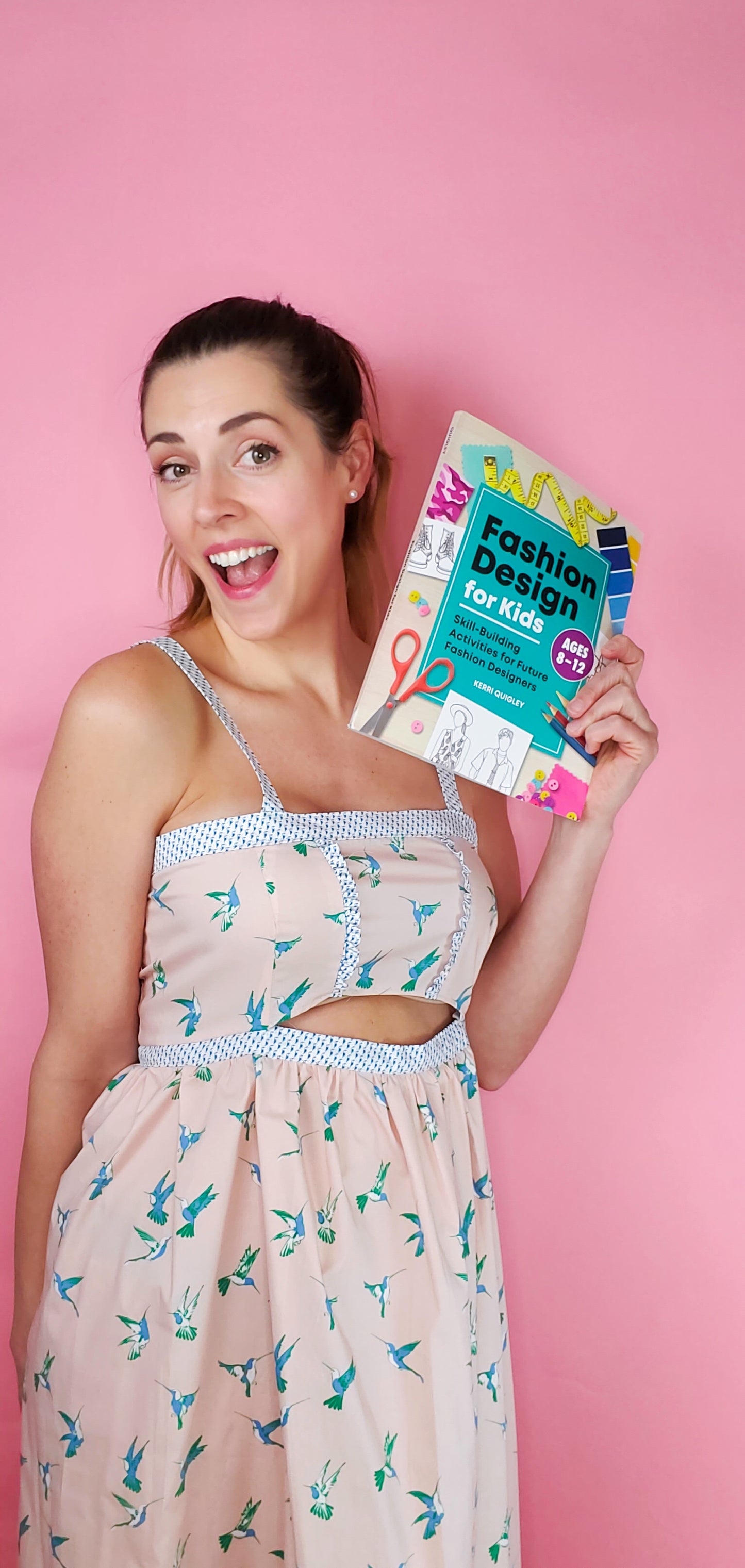 About Our Founder
Kerri Quigley, the founder of The Fashion Class is a mom, a Parsons School of Design Grad, and author of Fashion Design for Kids!
Growing up in Brooklyn, Kerri Quigley always had a love of fashion and creating with her own two hands. She made her first clothes out of fabric scraps and a glue gun before her grandmother taught her to sew.
With her newfound sewing skills, Kerri's imagination soared, and she was soon selling handmade bell-bottoms to her high school classmates. After going on to an education at Parson's New School for Design, she launched her own women's loungewear line, sold in Bloomingdale's and featured in Teen Vogue, and worked in various areas of design before founding The Fashion Class.
Today, Kerri creates lessons and projects for The Fashion Class with the same energy and enthusiasm from her very first class as a teacher.
Committed to helping every child explore the furthest reaches of their imagination, Kerri designs every element of The Fashion Class to be educational, effective, and, above all, fun!  
The Fashion Class has been featured in Time Out NY Kids, New York Magazine, Pix 11 news and NY1, where we were named a "NYC Parent's Pick!"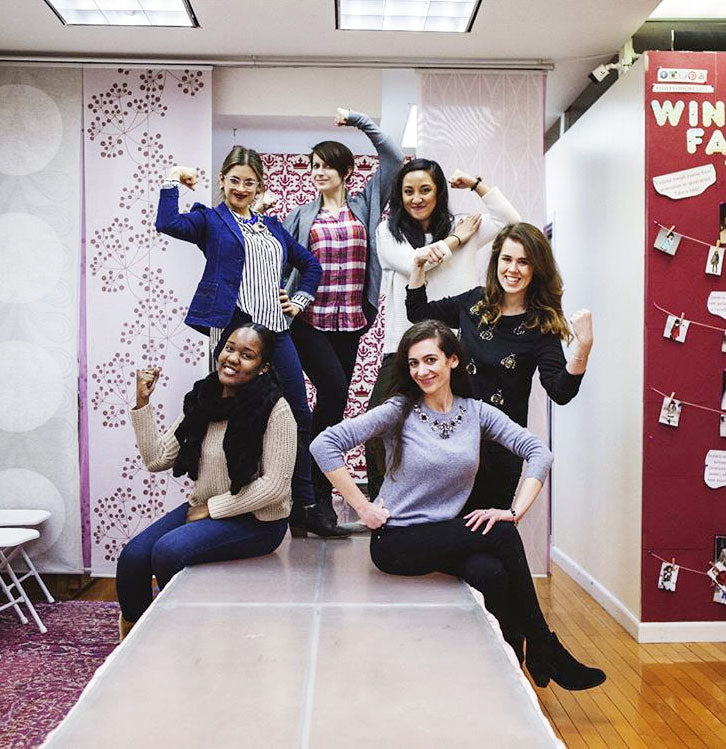 Our Team
Our teachers combine real-world experience with specialized training and bring kindness and empathy along with energy and enthusiasm to the classroom. Teachers have degrees in art, fashion, and design and experience in the fashion industry, and all instructors pass The Fashion Class Teacher Training. 
Many of our teachers are working artists and fashion designers - with a whole roster of cool clients from Target to Sesame Street!